New products now in stock including LED blade fuse boxes and more...
Tuesday, 20 August 2013 | Paul
| | |
| --- | --- |
| NEW PRODUCTS FOR AUGUST 2013! | |
We're been working hard to expand our product range recently and are pleased now to be able to supply the following:
LED Fuse Boxes For Standard Blade Fuses
These compact fuse boxes have an individual LED integrated into each fused circuit so when a fuse blows its led lights up to indicate the fault. Saves time and frustration searching for that blown fuse. These are available in 4, 6 & 10 way versions and come complete with a clear protective cover that latches securely into place. Click the picture for more info...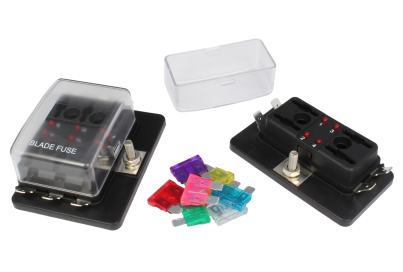 Hi-Flex PVC Battery/Welding Cable
This PVC battery cable has a conductive core made up of hundreds of very fine strands of copper, making it extremely flexible and ideal for awkward cable routings. This flexibility also means it's a good choice for use as welding cable or making up jump leads sets. Available in 16mm² /110A & 25mm² /170A ratings and suitable for use in temperatures up to +70°C (for higher working temperatures where flexibility is not so important use thin wall battery cable). Click the picture for more info...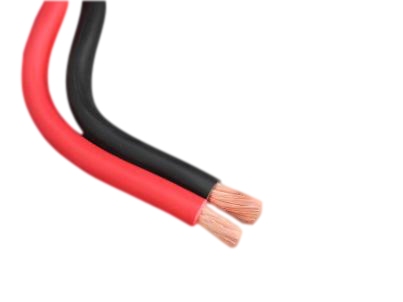 Rubber & PVC Terminal Covers
A variety of covers for use where a ring terminal, open end terminal or copper tube terminal has been connected to a stud. Effectively isolates the connection and prevents grime and dirt building up on the contacts (e.g. in the engine bay). Click the picture for more info...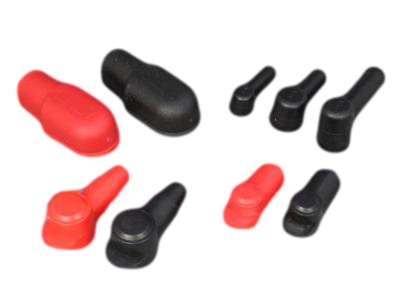 Battery Terminal With Quick Disconnect/Isolation
This compact security device simply fits to the negative post of the battery in place of your normal terminal. Unscrewing the green dial a couple of turns disconnects the earth and renders your vehicle immobile. Comes complete with a by-pass fuse to allow a small current through to the radio, central locking etc. where a continuous power supply is needed. In the event of someone trying to start the engine the large current draw from the starter will immediately blow the fuse and completely isolate the battery. Click the picture for more info...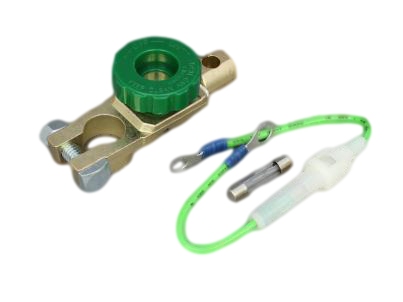 135A, 3m Jump Leads
These high quality jump leads feature extremely flexible PVC cable and fully insulated battery clips. They are 3m in length and rated at 135A continuous (500A peak) making them suitable for most vehicle to vehicle starting applications (petrol engines up to 3500cc and diesel engines up to 2500cc) Click the picture for more info...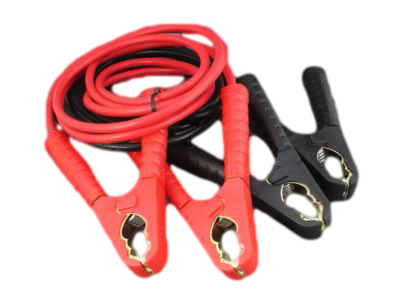 Splashproof Maxi Blade Fuse Holder
For those higher current or 'power' applications where some protection from harsh environments is required we now stock these splashproof single fuse holders for Maxi blade fuses. The top cover incorporates a sealing gasket, the bottom cover has a side exit cut-out for cable entry and a terminal lock prevents disengagement when fitting fuses. These holders are modular and can be stacked together to form a block or used with an optional mounting plate. Click the picture for more info...