Tuesday, 5 October 2021 | Craig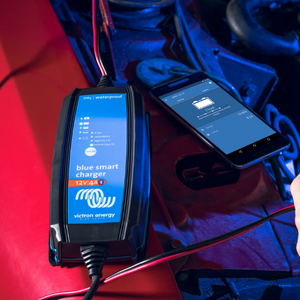 Today is world 'Charge your Car Day' so here at 12 Volt Planet we take a look at the importance of maintaining your battery.
Wednesday, 25 August 2021 | Craig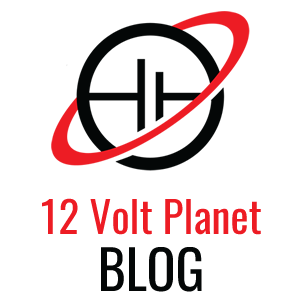 We are excited to announce the return of our blog section. We have huge plans for this section over the coming months with product highlights, Interviews and much more.
Friday, 13 October 2017 | Paul

This month we're discussing your options when it comes to selecting and wiring a fusebox and talking about the differences between parallel and series connections when wiring batteries together. Enjoy!
Monday, 27 March 2017 | Craig

We are proud to support the Taking Care of Business Team (TCB for short) in this years 2017 Mongol Rally. The team will try and cross 25 countries clocking up 20,000 miles in the process with no help or support!
Wednesday, 16 November 2016 | Paul

This month we've added an LED brightness guide and Technical FAQ section to our Knowledge Centre. We've also reduced shipping charges for Highlands & Islands destinations - great news for our customers in those more remote areas!
Thursday, 5 June 2014 | Paul

We're sponsoring Team Mammoth Steppe in their 2014 Mongolia Charity Rally entry. The Team are aiming to drive 10,000 miles un-aided from Birmingham to Mongolia through 3 deserts and 5 mountain ranges in a trusty LDV 4x4 van!
Friday, 23 May 2014 | Paul
We thought it would be interesting for you to know what others in the boating world are buying and have found useful in their projects, so here's a a run-down of our top 5 best selling marine products this year
Wednesday, 18 December 2013 | Paul

The Fire Fighters Race Team are a small group of individuals working hard to raise money and awareness for The Fire Fighters Charity by building a full blown race car from a 1978 Mini Saloon chassis and body, which will be exhibited and raced throughout 2014. 12 Volt Planet are proud to have played a small part in this effort by supplying the wiring components for the build.....
Thursday, 28 November 2013 | Paul

Gift vouchers are now available in £10, £25, £50, £75 & £100 values - the prefect present for anyone starting (or needing to finish) a car or boat wiring project.
Tuesday, 19 November 2013 | Paul

Have you ever wondered what a relay if for and how it works? Well this month we attempt to explain all (or at least most) in our latest Knowledge Centre article. Our Relay Guide gives you an insight into the workings of relays, why they are used in vehicle electrical systems and the different types available, as well as providing you with some examples to use in your own projects.