LED Lights & LED Drivers
Thursday, 25 November 2021 | Craig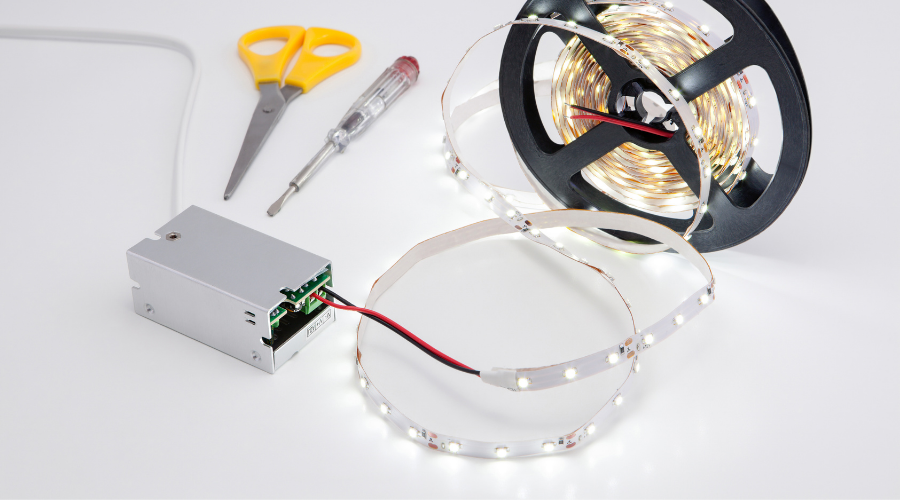 In this article we will be explaining why you may find some 12V LED lights require drivers & others don't.
LED Lights have become increasingly popular over the years thanks to low energy requirements and high light output, but whilst the technology has made its way both into homes and vehicles, this has lead to some confusion. Many of you may have seen 12V LED lights for sale that require a driver, but why is this? And, do you need a driver when running these lights from a battery? Well, there are currently 2 types of LED lights on the market which we will be looking at.
12V LED lights for Domestic use
12V lights suitable for use in the home have become increasingly popular, especially for lighting under cabinets. These will come with, or require you to purchase, a separate driver because they will connect to your domestic 230V supply but will typically require a DC power source. This driver converts the AC into DC and provides a stable 12V DC output for the lights to function properly. Due to the design of these lights, an unstable DC voltage can cause premature failure which means they are unsuitable for use in vehicles where the voltage supply can be anywhere from 10-15VDC, depending on factors such as the state of charge of the battery and whether or not a charging source is active (alternator, mains battery charger, etc.).
12V LED Lights for Vehicle use
LED Lights such as the ones we stock have been designed specifically with 12V battery systems in mind and can therefore tolerate a variable DC voltage up to around 15V without any damage to or degradation of the LED unit. These lights do not require a driver as they are designed for direct connection to a battery rather than being powered from a 230V AC domestic supply.
When choosing your lights it is worth making sure you are aware of which type you are looking at, especially if the retailer isn't a vehicle specialist. We hope you have found this article helpful and if you need information about LED light brightness levels, please see our knowledge center guide here
From: £15.60

From: £16.22