How to Install a Victron Energy SmartShunt - Video
15 November 2023
We have just uploaded a brand new video about the Victron Energy SmartShunt!
In the video we give a run down of the various different features that the device has and how you can install it into your system. These are really popular units for many reasons so we hope that this video will be helpful!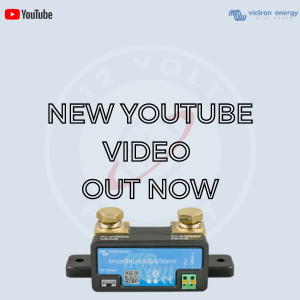 Click here to check the video out.
If you have any questions regarding battery monitoring, get in touch with us at sales@12voltplanet.co.uk and we will be happy to help!