Now Stocking Induction Hobs
Thursday, 19 May 2022 | Craig
We're very excited to announce we are now stocking a range of induction hobs for use in your campervan, motorhome, canal boat or other off-grid application. These hobs can make cooking a breeze, using electricity to create an oscillating magnetic field which induces an electrical current in the pan. This loop of electrical current flowing through the resistance of the pan results in resistive heating of the metal, passing the heat directly to the food inside.
Induction hobs are highly efficient, creating little waste heat and no air pollution and, from a safety point of view, are ideal for use in confined spaces as they can be quickly switched off and there's no naked flame or hot electrical element to worry about. Growing in popularity due to advancements made in battery and off-grid technology, more and more converters & DIY'ers are installing induction hobs. With no gas safety checks required it can also save time and money, plus, they are much easier to clean than gas hobs!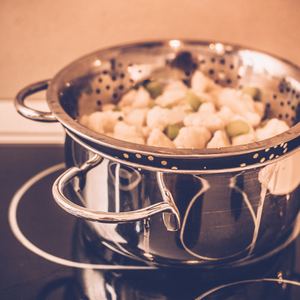 Our induction hobs come in a range of sizes from 1500W to 2800W and whilst you might think these would be unsuitable for off-grid use, these are just the maximum settings and most people, even at home, wouldn't use them at these power levels.
Due to their high efficiency, induction hobs can boil a 750ml pan of water for pasta and some vegetable mince with a red sauce using just 25Ah of energy*. This may seem like a lot, but using lithium battery technology it's easily achievable and with a 100Ah battery this usage equates to only 25% of the battery's overall capacity. Since lithium batteries can typically be run as low as 90% depth of discharge, a fully charged 100Ah lithium battery will get you 3 cooked meals, and with solar + DC-DC charging in the mix we can get even more!
For further information on our induction hobs, please click on the products down below or contact our sales team.
*Experiment run by Victron Energy