Dubs On Tour 2022
Thursday, 23 June 2022 | Craig
Next month will see VW enthusiasts from across the UK join together to meet up in 3 locations: Thursday 28th July - Park Hill Farm, Market Drayton, Friday 29th July - Belvoir Castle, Grantham & Saturday 30th July - Riverside Cottages Campsite, Skegness, to raise money for the mental health charity MIND & to meet up and have some fun with fellow Volkswagen fans.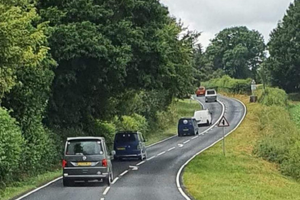 The whole thing started as a chat between Kieran and Craig in 2021, and the idea of a little tour around Wales. Whilst chatting they had the thought of sharing it on Facebook to 'see if anyone else wants to come', & it turned out to be a good one as before they knew it 60 vans we're planning on taking part, and Dubs on Tour was born.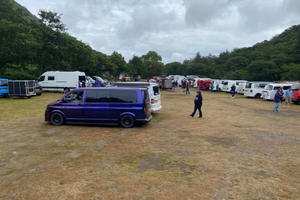 During last year's event, they realised how much fun it was meeting like-minded people and seeing some different places, so they began working on this year's event. Sat around a roaring campfire in the heart of wales they plucked Skegness out of the air for their next event which they began planning right away.
The Tour has not only helped a community come together, but also raised money to support charities. Last year those 40 vans raised £1500 for MIND on the summer tour, and at their Christmas event a further £2000 was raised for a charity called 'Santa's a Gangster' which is run by Lee Southerton of Volksmagic, to help struggling families at Christmas who's children would otherwise get nothing to unwrap on Christmas morning.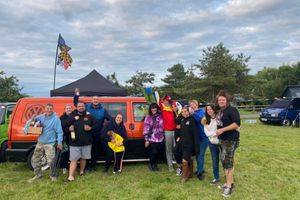 Planning is already in motion for 2023 so we look forward to seeing what they have planned and continuing to support them. There are still some tickets left for this year's event so if you want to see some new sites, meet some amazing people and do a little good then visit their Facebook page for further details.
We are proud to be helping Dubs On Tour and hope everyone going this year has a great time and raises a lot of money for a great cause.
To learn more about the charities being helped by Dubs on Tour visit MIND & Santa's a Gangster