CBE Modular Switch & Socket System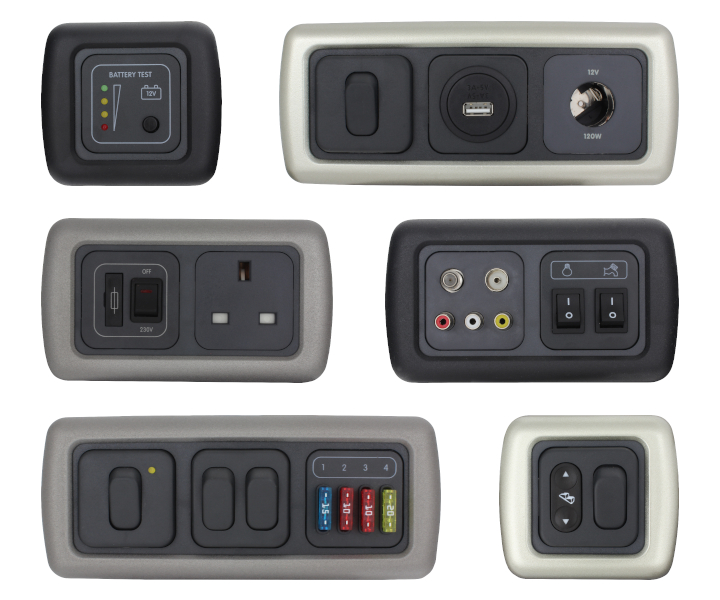 The CBE modular switch and socket system is used by many professional converters and can be found as originally fitted equipment on many campervans, motorhomes, caravans and other leisure vehicles. This system enables you to configure and build your own switch and socket panels from a wide range of available modules and coloured trims and provides a very high-end finish to the electrical system in your vehicle.
The system comprises 3 elements which are the modules themsleves (switches, sockets, etc.), support frames that sit around the modules and an outer frame that provides the trim. You simply select the modules you need, then add the corresponding sized support frame and outer frame to match the number of modules.