Off-Track Family Interview - Off Grid Overlanding
Friday, 24 September 2021 | Craig
Today we sat down with popular Instagramers and Youtubers, Off-Track Family, to find out a little more about them and their off-track adventures.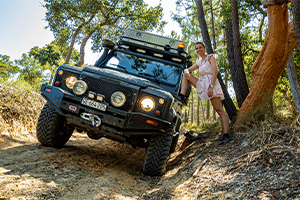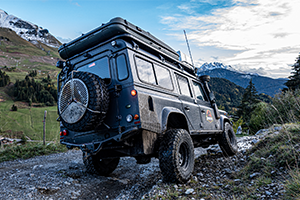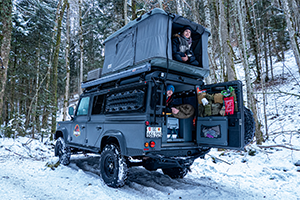 12 Volt Planet: Hi Emeline, thanks for joining us. Firstly, why don't you tell us a little about yourself.
Emeline: Hi, I'm Emeline from the Off-Track Family. We are a Swiss family who loves spending time outdoors & exploring with our modified 4x4.
Before starting to share our different experiences on social media and YouTube, I was an Executive Assistant for many years. I stopped working as an employee to be there for my whole family. In result, we live a simpler but fuller life.
I then realized that sharing our experiences and what we learnt over those years modifying our vehicle to make it our off-road / off-grid travel companion could be beneficial to others and help some people out there.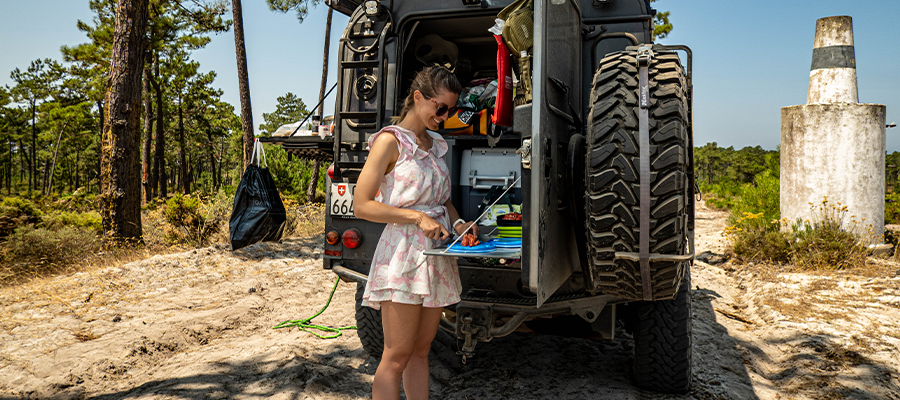 12 Volt Planet: So what vehicle is it you're currently using and what made you pick that model?
Emeline: We have a Land Rover Defender 110 Puma 2.4 TDCi from 2009. We bought it brand new back in 2009 and built it up to what it is today over all those years so it would meet our needs. We chose this one over another vehicle for several reasons but mainly because not all vehicles were available for sale in Switzerland, we liked its capabilities and its easiness to modify as a camper.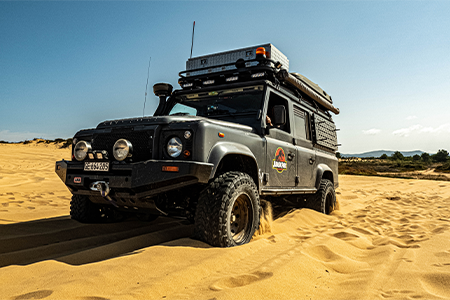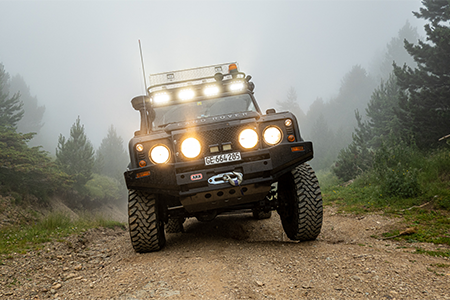 12 Volt Planet: You can find a full video of Emeline's set-up here.
12 Volt Planet: For anyone starting off-grid overlanding, what product would you say is a must have?
Emeline: To start off-grid overlanding nothing is essential only the will to go out and explore is necessary. All the products that can be installed aren't a necessity they are there to simplify, make life easier, and add comfort when off-grid.
But when this step is taken, I would say a good dual battery installation might be the place to start with if some accessories that need power are going to be added in the future (i.e. a fridge), and some good tyres.
A properly wired dual battery install is there to ensure we'll be able to start our engine after a one-night stop or a few days off-grid using our accessories, and tyres adapted to the terrain will help the vehicle to take us where we want to go.
12 Volt Planet: What is the one piece of advice you would have for anyone tackling 12v electrics?
Emeline: It takes time and it needs to be well thought before starting the work but anyone can do it!
Choosing the right size of cables is a must. It's necessary to think about any possible future upgrade that you are willing to install and choose the right sections so you don't need to redo all the job later on.
Also buying well-known quality products, even the small bit & pieces, over cheap ones is best. On the long term you'll save time & money.
12 Volt Planet: What is your favourite product of your build?
Emeline: This is the most difficult question to answer as every product or modification was thought thoroughly before installing. It's our tiny home on wheels, every product has a specific purpose and we use everything we installed.
What's sure is that our complete 12v installation makes our life so easy when overlanding. It's very reliable and we don't fear any issues on this side when spending times outdoor with our 4x4.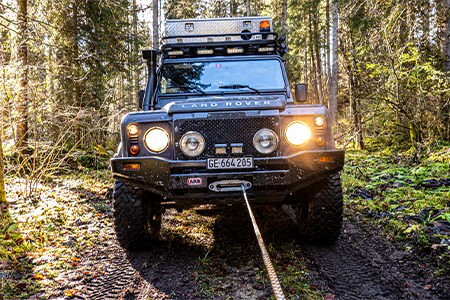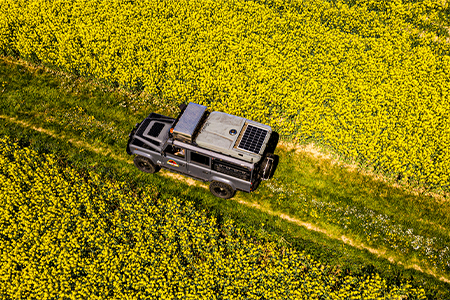 12 Volt Planet: What is your current electrical set-up?
Emeline:
2x Optima yellow top 55Ah AGM batteries as starter batteries
1x Victron Energy AGM 170Ah auxiliary battery
1x IBS dual battery management system
1x Victron Energy 115w solar panel
1x Waeco 220v 550w inverter
12 Volt Planet: And our final question today. What is the best part of being off-grid?
Emeline: As a family, it's part of our family time together. We always have a lot of fun while all learning new skills and getting out of our comfort zone. Being together in nature and seeing (or only hearing) wild animals is an amazing feeling.
On top of that we are able to test our vehicle with all the equipment we have and, as we go out all year round, we know how everything goes in different weather conditions.
It's rarely a relaxing trip but always a great experience.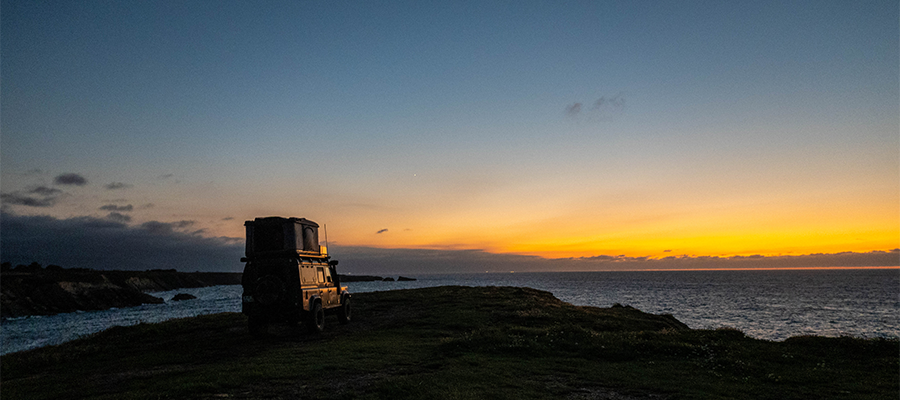 We loved this conversation with Emeline and if you want to check out their build and off-grid adventures, please follow them on the links below.
Instagram : @offtrackfamily
YouTube: Off-Track Family
Facebook: Off-Track Family