New products for December...
Thursday, 12 December 2013 | Paul
This month has been extremely busy as we have further expanded our product range with several specialist function relays, ignition terminals and covers, some new assortment kit boxes and some battery-related accessories. We are also now stocking a good quality 2-speed heat gun for fitting heat shrink sleeving. Here's a summary of all these products and you can find out more detail in our NEW PRODUCTS section.
BATTERY-RELATED PRODUCTS
Battery distribution and fuse box
This low profile and compact distribution box is a great after-market option if space is tight (e.g. if you're fitting a bigger engine) as it mounts directly to the battery post and offers lots of capacity with 2 x Midi and 8 x Maxi fuses for power distribution.
12V Cigar Lighter Socket With Croc Clips
Ideal for providing a temporary power outlet directly from the battery (e.g. work light, tyre inflator etc.)
SPECIALIST FUNCTION RELAYS
12V Universal Warning Relay (Buzzer)
Simple and quick to install to provide an audible warning or reminder.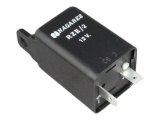 12V Universal 'Lights ON' Warning Relay (Buzzer)
Now common-place on modern cars, this feature is a great retro-fit for older vehicles and will ensure that you never again flatten your battery because you've accidentally left your headlights on.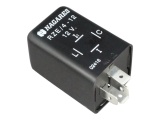 12V Universal Interior Light Delay Timer Relay (10 sec)
Another convenient feature found on all on modern cars, this relay keeps the interior lights on for 10 secs after you've shut the door, allowing you time to see to get your key in the ignition.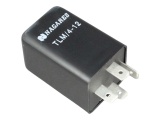 12V Universal Heated Rear Window Timer Relay (10 min)
If you're converting the solid rear door of a van into one with a window and want to add a demisting element then you'll need one of these. Simple to wire and more cost effective then an OEM part, the electronics enable a 10 min ON time for the relay, allowing the heater to get rid of mist and ice.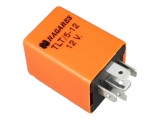 12V Adjustable Delay Timer Relay (5 sec - 6 hrs, either Delay ON or Delay OFF)
This clever relay provides a very flexible timing solution by allowing you to configure it's delay ON or delay OFF period from 5sec - 6hrs, making it useful in a wide variety of applications
12V Universal Electronic Hazard/Flasher Relay
If you're installing indicators in a kit car or other vehicle then this relay can accommodate both flasher and hazard warning functions with it's capacity of 98W. Suitable for powering 2x21W flashers + 1x5W side repeater (if fitted) in flasher mode and double that in hazard mode (94W total).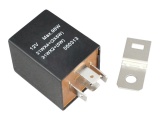 ASSORTMENT KITS
Copper Tube Terminals and Superseal Connectors
2 new kits to add to our range. A 72 piece copper tube terminal kit with cable sizes ranging from 10-70mm2 and a 13 piece Superseal 1.5 Series connector kit with 1, 2, 3, 4, 5 & 6 way connectors.
IGNITION COMPONENTS
Terminals and Covers
A range of ignition crimp terminals and rubber covers (boots) for spark plugs and distributors/coils in both straight and angled versions to fit our recently introduced PVC ignition (HT) cable.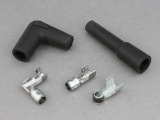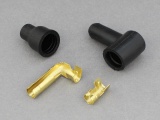 AND THE REST....
2000W, 2 Speed/Temperature Heat Gun
(max. 500L/min @ 500°C)
A German designed heat gun with an ergonomic, soft touch rubberised texture, complete with a range of nozzle attachments and packed in a durable carry case. Perfect for heating shrink sleeving.
Twin-Core Retractable Coiled Cable - 2 x 1.0mm2
Ideal for wiring up to cigar lighter plugs and other accessories needing a temporary power supply. Kink resistant and with a max. working length of 3m.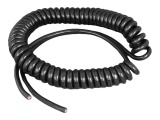 Lucas-Style Push Button Horn Switch
Lucas equivalent part no. SPB160. Good quality after-market replacement for a worn or damaged original item on classic cars.